3 tags
2 tags
7 tags
3 tags
2 tags
3 tags
3 tags
2 tags
2 tags
2 tags
3 tags
3 tags
3 tags
2 tags
2 tags
1 tag
3 tags
5 tags
Replying to Danny Schechter on Huffington Post
Dear Danny, I'm an Italian living in Turkey. Even if some political behaviors are like you wrote at, I guess you probably haven't up-to-date informations. First of all: The BTK act for internet filtering has been withdrawn due to the uprising in May (they were more than the 60.000 you mentioned. Local press talked about 2 million people) and no citizen has been asked to choose an...
4 tags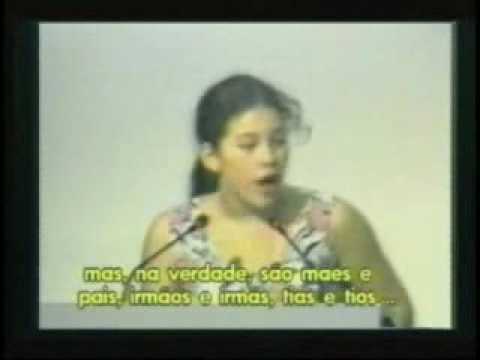 5 tags
La nuova era dei tablet
Due prodotti di Sony che puntano a distanziarsi dal prodotto Apple, creando una nuova esperienza di mobile computing…Amplify'd from www.repubblica.itSony, due scommesse tablet così diversi per sfidare l'iPadPer la prima volta una big dell'informatica sceglie di "smarcarsi" dalla folta schiera di imitatori della tavoletta Apple. E lancia due prodotti molto diversi dal...
7 tags
Da Berlino arriva l'nterfaccia mente macchina
Un sistema che si basa sulla lettura delle onde cerebrali e che potrebbe permettere di guadagnare nei tempi di risposta della frenata. Nonchè un sistema che permetterebbe ai disabili di poter guidare…Amplify'd from www.repubblica.itGuidare e frenare col pensiero il futuro comincia in Germaniagiocare L'interfaccia mente-auto è stata ideata da Rojas, specializzato in intelligenza...
Facebook Syndication Error →
This feed URL is no longer valid. Visit this page to find the new URL, if you have access: http://www.facebook.com/notes.php?id=767334939
2 tags
Facebook for Business: practical reasons why you...
I really love the typical Anglo-Saxon practical way to explain an argument. Look at this 5-reasons-why it's better to choose a business page rather than a profile page for your business.No ethical blah blah…Amplify'd from socialmediatoday.com SEO (Search Engine Optimization): Facebook Business Pages are indexed by search engines.  Personal pages… not so much.   In this day and ...
5 tags
Principi di democrazia
Se vi stupirete nel sentirvi dire che quello riportate sotto sono le parole di Mustafa Kemal Ataturk, padre fondatore della Turchia, avrete capito quanto poco si conosca quel paese e quella cultura…Amplify'd from en.wikipedia.orgTo the women: Win for us the battle of education and you will do yet more for your country than we have been able to do. It is to you that I appeal. To the men: If...
5 tags
UN: Internet Access is a Human Right
Amplify'd from www.readwriteweb.comUnited Nations Proclaims Internet Access a Human Right By Curt Hopkins / June 7, 2011 2:00 PM / 0 Comments The Arab Spring has seemed to have inspired a death bed confession in favor of free speech on the part of the United Nations. After introducing and passing a resolution condemning blasphemous speech, the U.N. recently reversed that...
"What are the differences between Mark Zuckerberg and me? I Give private..."
– Julian Assange
2 tags
2 tags
2 tags
Social Games: Turkey is the next frontier
For the number of users, Turkey should be the next wave of social games - according to Peak Games. More investors are looking at the country to increase their business…Amplify'd from www.wallstreetjournal.comInvestors Look To Turkey, Middle East For Next Wave of Social GamesIn the week where Zynga is rumoured to be filing for its US IPO with an expected valuation north of $10 million, where...
2 tags
Il Firewall Europeo ottiene il NO dell'altro...
Arriva il parere negativo dell'Alto Legislatore della Unione Europea al Firewall chiamato Virtual Schengen Border. Ora si cerchereanno nuove strade che passeranno probabilmente attraverso l'adozione di strumenti di parent control.Amplify'd from news.idg.noAn EU firewall won't protect kids, says top legislator Jennifer Baker 25.05.2011 kl 15:59 | IDG News...
2 tags
2 tags
TURCHIA: Italia 5° partner. Intanto Barilla si...
"La crescita di interesse delle aziende italiane nei confronti della Turchia e' testimoniato dagli investimenti che, secondo quanto riferisce l'ambasciata italiana ad Ankara, stanno pianificando alcune grandi aziende agroalimentari. Tra queste, la Barilla, che sta irrobustendo le sue strutture a Bolu con l'obiettivo di poter disporre di un ulteriore impianto e poter...
5 tags
L'Europa Verso il controllo della rete.
Non scandalizziamoci di Turchia, Cina, Russia. Anche l'Europa si sta muovendo verso il filtro della rete, discutendo della realizzazione di un Firewall europeo, simile a quello adottato da Cina e Australia. Che una regolamentazione della rete sia necessaria, questa non può avvenire attraverso sistemi di "limitazione" a maglia larga, come quello ipotizzato. L'adozione di...
6 tags
I primi 10 Paesi per numero di utenti Facebook
E marketer pubblica i risultati della ricerca di Boston Consulting Group. L'Italia si posiziona al nono posto. Indonesia, Regno Unito, Turchia e Filippine rispettivamente al secondo, terzo, quarto e quinto posto. Interessante vedere come manchi completamente il nord europa, come la Germania, Svezia e Finlandia…Amplify'd from www.emarketer.comSee more at www.emarketer.com See this Amp...
1 tag
8 tags
Il lato oscuro di "Luna"
Questi commenti sono apparsi nel post che Luca Sofri ha dedicato alle dimissioni di Riccardo Luna. Fa un bel contrasto rispetto agli elogi fatti poco sopra dallo stesso Sofri.Amplify'd from www.wittgenstein.it fulgenzio 6 maggio, 2011 alle 19:48 Chissà se il buon Luna oltre che di lei si ricorda pure della redazione "originale" che, tra il febbraio ed il giugno del 2008, gli ha...
4 tags
Pay with a tweet: la moneta è il tuo network
Saresti disposto a "pagare (un contenuto) con un tweet" sapendo che, autorizzando l'applicazione la stessa potrà: Leggere i tweet dal tuo profilo vedere chi segui, e seguire nuove persone aggiornare il tuo profilo postare tweet a tuo nome Sicuramente un ottimo strumento di buzz. Sono un po' perplesso, nonostate sia dichiarato che i dati non vengono salvati e...
"Non bisogna giudicare gli uomini dalle loro amicizie: Giuda frequentava persone..."
– (via dottoressadania)
2 tags
Googelate best seller
Quanto può essere lunga una ricerca su Google? 44 parole 204 caratteri (spazi esclusi) 247 caratteri (spazi inclusi). Parola di Analytics (il mio). L'italiano non vuole sapere troppo su di sé. Nel caso sia costretto a guardarsi allo specchio, nega la propria immagine e attribuisce agli altri i suoi vizi, le sue debolezze. Si inventa un mondo di cui è prigioniero, ma di cui possiede le...
3 tags
Fuga dei talenti: la politica non basta
Qualche giorno fa, la TV Svizzera mi ha intervistato in relazione al mio prossimo espatrio. Una domanda è stata: "Cosa dovrebbe fare il governo italiano per arginare la 'fuga dei talenti'?". Al di là la risposta che ho dato al momento (che sarà trasmessa il prossimo 5 maggio e visibile in streaming), ho continuato ad interrogarmi sulla questione arrivando alla conclusione che l'azione politica non...